About Us
P2 Gold Inc. is a Vancouver-based precious metals and copper exploration company founded by a management team with a proven track record of discovery and successfully developing exploration projects into mines. P2 is focused on advancing its BAM gold/copper project in BC's Golden Triangle with an initial Mineral Resource estimate for the Monarch Gold Zone – the newest gold discovery in the Golden Triangle where near-surface gold mineralization is open in multiple directions – and with significant exploration potential for a gold/copper porphyry system at depth. P2 is also completing a preliminary economic assessment on its gold/copper Gabbs Project on the Walker-Lane Trend in Nevada.
Management Team History
P2 is led by a team of industry veterans who have worked together in exploration discoveries, mine development and company building since the 1990's.
About Us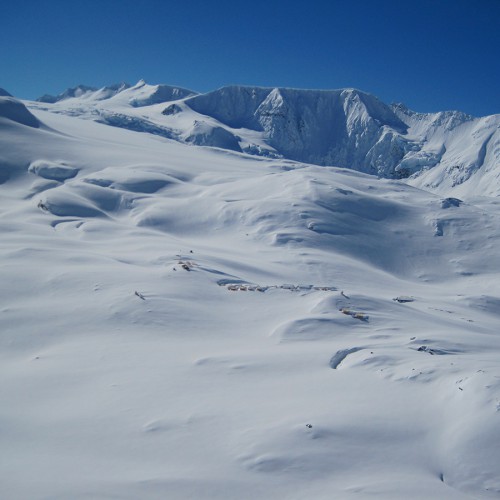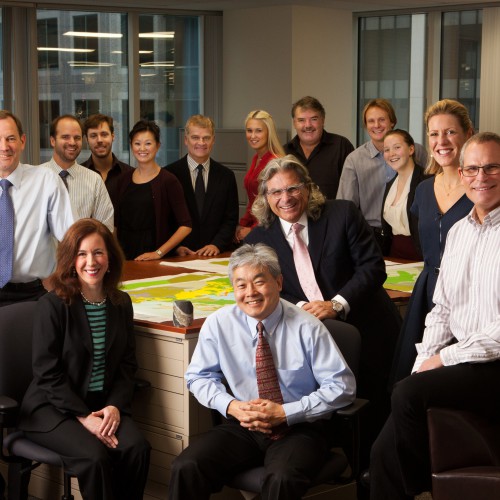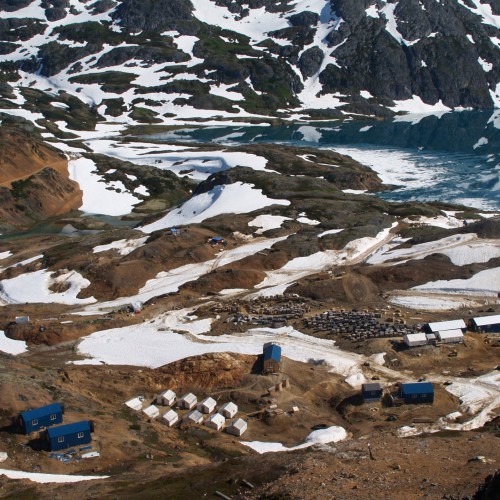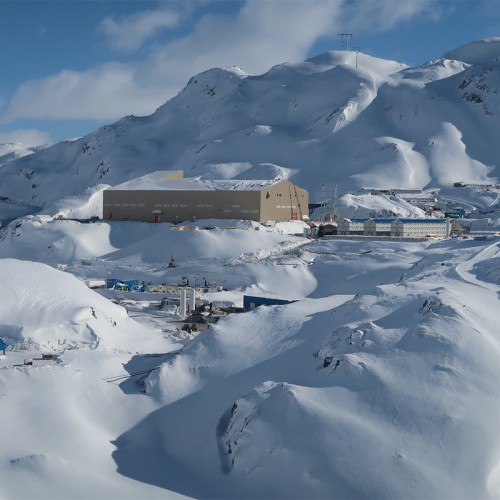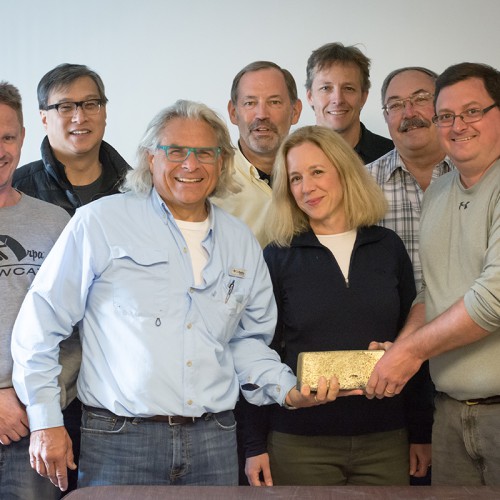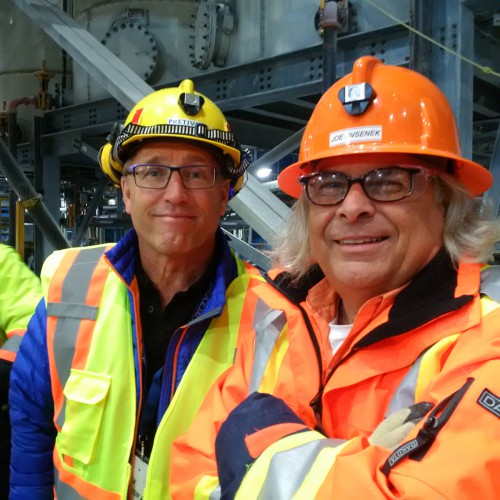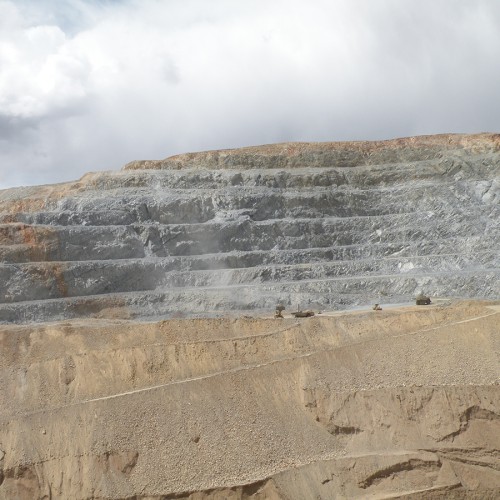 P2's team initially came together as colleagues at Silver Standard Resources Inc. (now SSR Mining Inc.). This is a brief history of their tenure there and how the door opened for the development of the Brucejack Mine and the start of Pretium Resources.
1990's
In 1994, with silver well out of favour, Silver Standard established a strategy of accumulating in-ground silver ounces to advance at a time of higher silver prices. During the latter half of the 1990s, together with CEO Robert Quartermain, Ken (1991 to January 2011) and Joe (1996 to January 2011) led the advance of exploration and acquisitions, respectively, of silver-dominant projects on four continents.
With exploration and evaluation programs underway in Bolivia and Mexico and a joint venture in Far East Russia, Silver Standard added the Bowdens Project in Australia to the portfolio in late 1996. (Bowdens was sold by Silver Standard in 2011 for $71 million.) As the 1990s drew to a close, Silver Standard acquired Newhawk Gold Mines in September 1999, which had $3 million and interests in two projects in northwest British Columbia. Newhawk owned a 100% interest in the exploration-stage Snowfield Property and a 60% interest in the Brucejack Joint Venture, which held the feasibility-stage West Zone (26 million ounces of silver resources and 500,000 ounces of gold resources) and exploration claims. At the end of 1999, Silver Standard had US$2.8 million in cash and a market cap of US$12.5 million.
2000's
The next decade for Silver Standard was distinguished by discoveries, acquisitions, and the transition from exploration to production. In the early 2000s, Ken's exploration team focused on the Americas and undertook grassroots exploration in Mexico and Peru leading to the discovery of the Pitarrilla and San Agustin Projects in Mexico and the San Luis Project, through a joint venture, in Peru. Silver Standard continued with its acquisition spree acquiring, among other resource-stage projects, Manantial Espejo in southern Argentina (50%), Shafter in Texas, Candelaria in Nevada, Challacollo in Chile, Diablillos and Pirquitas in northern Argentina and Berenguela in Peru. It also consolidated 100% ownership of Brucejack for $125,000 and a 1.2% net smelter returns royalty. Michelle (2004-2011) joined the team in investor relations.
In the second half of the 2000s, with the metal "super cycle" underway, Silver Standard switched its focus from silver resource growth to silver production and commenced engineering studies on Pirquitas, Pitarrilla and San Luis.
In 2006, the decision was made to place Pirquitas in production and US$166 million was raised in an equity offering to commence construction. In 2007, Tom Yip (2007-2011) joined as CFO. In 2008, an additional US$138 million was raised in a convertible debenture offering to complete construction. Pirquitas marked Silver Standard's return to mining, as its namesake Silver Standard Mine in British Columbia had ceased operations in the 1950's.
As a historic silver-tin producer and located in northern Argentina, Pirquitas presented unique challenges to Silver Standard's team, which had now been augmented, to construct, ramp up and operate as modern mine and processing facility. In 2009, the first concentrate was shipped from Pirquitas and in its first full year of production it produced over six million ounces of silver, re-establishing Silver Standard as a significant silver (and zinc) producer with one of the largest open-pit silver mines in the world.
Discovery at Brucejack
With the price of gold on the rise since the mid-2000s, Ken's exploration team reviewed its portfolio of projects and turned its attention to Snowfield. Between 2006 and 2009, Silver Standard drilled off 25 million ounces of Measured and Indicated gold resources and 10 million ounces of Inferred gold resources at Snowfield. By 2009 deposit drilling was hitting its limits, so the exploration team looked further afield and started to drill off the neighbouring Brucejack property for bulk-tonnage gold. In August 2009, drill hole SU-012 intersected 16,949 grams per tonne gold uncut over 1.5 meters.
This one drill hole changed the course of the Brucejack property.
In January 2010, Robert Quartermain retired as CEO of Silver Standard, having been in the role since 1985. The strategic direction of Silver Standard shifted to pureplay silver production, and by the end of the year Joe's corporate development group was directed to sell both the Snowfield and Brucejack projects as non-core gold assets.
At the end of 2010, Silver Standard had US$232 million in cash and a market cap of US$2.2 billion.
Read More

Pretium Resources was formed in October 2010 with Robert Quartermain as CEO to acquire both the Snowfield and Brucejack projects and advance the high-grade gold Brucejack discovery. Pretium completed its initial public offering on December 21, 2010, and paid Silver Standard US$450 million for Snowfield and Brucejack (US$233 million in cash and US$217 million in shares of Pretium). Silver Standard raised over US$229 million (and a 42.3 % equity interest in Pretium) from the sale of Snowfield and Brucejack and was then positioned to transition to an intermediate gold producer. (It is now SSR Mining Inc.)
Joe, Ken and Michelle departed Silver Standard in early 2011 to join Robert Quartermain at Pretium. Tom was appointed to Pretium's board of directors as Silver Standard's nominee. Tom subsequently resigned from the Board in 2015 to take on the role of CFO.
From discovery to production: 2011-2015
Once re-formed at Pretium, the team quickly turned to advancing Brucejack to production. Between 2011 and 2012, 175,000 meters of infill drilling was completed at Brucejack and underground access commenced – all helicopter supported. In the fall of 2011, construction of a 75-kilometer road was commenced to access Brucejack, with the final 12 kilometers crossing the Knipple Glacier. In January of 2013 the road was opened and the development of the underground access to Brucejack's Valley of the Kings deposit accelerated as bigger equipment was brought in over the road.
In parallel with project work, engineering studies began in earnest in 2011, with preliminary economic assessments on placing Brucejack in production announced in June 2011 and 2012.
Two milestones were achieved in June 2013: the underground development reached the heart of the Valley of the Kings deposit, and the results of a positive feasibility study on placing Brucejack in production were announced. Through the remainder of 2013, the team's attention was focused on extracting and processing a 10,000-tonne bulk sample to test the deposit. Though there were headwinds caused by the conflicting perspectives of the program's consultants, and follow-on market turbulence, the outcome was successful. The bulk sample proved that the one-of-a-kind Valley of the Kings deposit, although nuggety, had the makings of a high-grade gold mine.
During 2014 and the early part of 2015, permitting came to the fore with separate processes run for federal and provincial environmental approvals. The support of communities in northwestern B.C. was critical to the success of the Brucejack mine permitting process. Since the early days when Brucejack was managed by the team at Silver Standard, local people from towns and indigenous communities in the area had been part of the growth of the project. Both federal and provincial processes were concluded by June 2015, when an updated feasibility study was also announced. All that remained was to secure construction financing.
Negotiations advanced until September 2015, when a US$540 million private equity-funded construction financing package was announced. In addition to debt, equity and offtake components, the construction financing package included a capped, callable gold and silver stream agreement - an industry first. With the construction financing package announced, mine construction started with a race against the weather to get camp earthworks completed before snowfall.
Construction to Operations: 2016 - 2020
By early 2016, over 1,000 employees and contractors were involved in the construction of the Brucejack Mine, working on surface and underground. While construction ramped up, Grant (2016-2021) joined the team in finance. In the spring of 2016, construction of a 57- kilometer-long transmission line connecting Brucejack to the BC Hydro grid also commenced. The transmission line was a challenge of its own, crossing two glaciers - each with a span of over two kilometers – and at elevations of up to 2,000 meters. These spans are two of the longest – and highest – in North America. To keep up the pace of construction, an additional US$120 million was raised with an equity offering in early 2016 and in March 2017, US$100 million was raised with a convertible debenture offering so that the project was fully funded.
In the first half of 2017, the priority was to safely complete construction on time and on budget with the available funds. The first gold dore bar was poured on June 20, 2017 and commercial production was achieved on July 1, 2017. Over the remainder of the year, Brucejack generated free cash flow and had produced approximately 152,000 ounces of gold during its first six months of ramp-up.
With the mill performing soundly, by year-end 2018, sufficient cash had been generated by Brucejack to repurchase the stream for US$237 million and to refinance the construction debt with a syndicate of banks.
The Brucejack Mine has been consistently generating high cash margins and profits since the start of commercial production. It produced 376,012 ounces of gold at an all-in sustaining cash cost ("AISC") of $764/ounce in 2018, its first full year of production, 354,405 ounces of gold at an AISC of $888/ounce in 2019, and 347,743 ounces of gold at an AISC of $981/ounce in 2020. In the first three full years of operations, the Brucejack Mine generated US$678 million in free cash flow.
In 2021, Newcrest Mining Limited agreed to acquire Pretium for $3.5 billion.
P2's management team: roles at Pretium
Joe Ovsenek
Director 2010-2020
President & CEO 2017-2020
President 2015-2016
Chief Development Officer 2011-2015
Ken McNaughton
Chief Exploration Officer 2011-2020
Michelle Romero
Executive Vice President Corporate Affairs and Sustainability 2018-2020
Vice President, Corporate Relations 2013-2017
Corporate Relations 2011 - 2013
Grant Bond
Financial reporting, Corporate
Controller 2016-2021
Sources: Company news releases, Digging Deep: Pretium Resources and the Story of the Brucejack Mine (Echo 2019)
Read Less